Countryside Cards competition

Win a pack of countryside cards from the Funky Farmer.
Last date for entries is Monday 31st August 2020.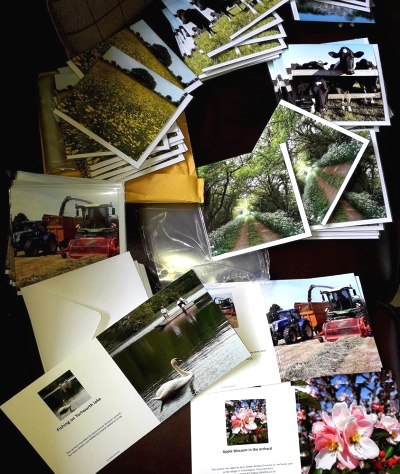 We've all appreciated our beautiful countryside on lockdown walks, so take this opportunity to share it with family and friends.
Enter now for your chance to win a set of greetings cards from "Funky Farmer" Rich Cornock.
The cards have been created from stunning photographs taken by Rich in and around his dairy farm in Tytherington, and showcase different aspects of country life in South Gloucestershire.
For your chance to win the pack of 10 designs, simply send us your details using the form below, and we'll enter you into the draw.
If you're not the lucky winner this time, the Funky Farmer's cards are available to buy from Oldbury on Severn Community Shop, Tytherington Village Shop and Horders Thornbury Press.
To find out more about Rich Cornock, visit www.richardcornock.co.uk and www.youtube.com/user/thefunkyfarmer.