Berkeley Castle competition

Win a family day out to Berkeley Castle with lunch.
Last date for entries is Tuesday 31st May 2022.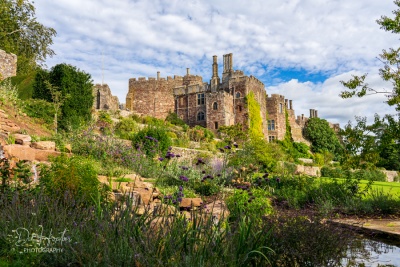 The history played out within Berkeley Castle's walls makes it one of the most remarkable buildings in Britain - and here's your chance to experience its special atmosphere.
The Berkeley family are offering one lucky winner a day pass for two adults and two children, with lunch to the value of £50 at the Hideout.
New this year, the Hideout offers delicious snacks, light-bites and dishes to suit everyone, with great-tasting coffee, tea and refreshing cold drinks, all from local suppliers.
To enter the draw, simply send us your details using the form below.
Berkeley Castle is the Berkeley family's ancient fortress home, where they have lived since the late 12th Century.
Perfect for a family day out, the Castle and gardens are open Sunday to Wednesday every week from Easter to the end of October. The Castle also runs special events throughout the year and is a unique and distinguished venue to hire for special occasions.
To find out more about what's on at Berkeley Castle this summer, visit: www.berkeley-castle.com or use the contact details below to get in touch.
Berkeley Castle, Berkeley, Gloucestershire GL13 9BQ
Phone: 01453 810303
Email: info@berkeley-castle.com