Thornbury and District Townswomen's Guild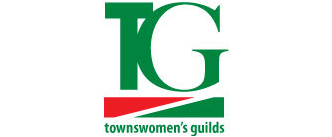 How to Contact Thornbury and District Townswomen's Guild
Meetings are held on the 2nd Wednesday of the month at 7.30pm in the Life Skills Room at Turnberrie's Community Centre.
If you are interested in joining the Townswomen's Guild please contact the Secretary Pat Denney for more information at: or on 01454 614232.
For more information about the Townswomen's Guild nationally, click here to visit www.the-tg.com


About Thornbury and District Townswomen's Guild
The primary objective of the Townswomen's Guild movement is 'to advance the education of women irrespective of race, creed and party so as to enable them to make the best contribution towards the common good'.
Groups of women of all ages meet monthly to exchange ideas, learn new skills, raise money for local and international charities and generally have fun!
Townswomen's Guilds grew out of the Women's Social and Political Union or suffragist movement which we in Thornbury Guild commemorate by sometimes turning out in boaters, most recently at the Thornbury Carnival.
Over its 80 year history the Townswomen's Guild movement has consistently fought for the advancement of women's rights.
Thornbury and District Townswomen's Guild celebrated its 50th Birthday in 2009. It meets at Turnberrie's Community Centre on the second Wednesday in the month when there is a short business meeting followed by a speaker or entertainment.
Members run special interest groups for Arts and Crafts, Music, Books, and supporting sick members.
We have been delighted to welcome new members recently, and look forward to welcoming many more in the coming months.
The annual subscription costs £33.


Our Latest Meeting
Chairman of Thornbury Guild, Mary Haigh, welcomed to the February meeting Mr John Paton from the Thornbury branch of the Macular and Low Vision Group to receive a cheque for £335, the result of the Guild's fund raising activities in the past year. Mr Paton was very appreciative of this gift and, on behalf of his group, thanked everyone for their generosity. Members were reminded of the forthcoming Federation Quiz on 19 February, the Knitting group on 26 February and to prepare their entries for the Flower and Craft Show on 29th June.
Guide Dogs for the Blind is a well-known organisation, started in 1931 by two ladies, and we were pleased to welcome Maeve, My Guide Service Manager, and Carol, who was accompanied by her guide dog, Wilson. The Association receives no Government funding, relying entirely on public support and it was surprising to learn it costs £55,000 to train a guide dog from beginning to end. Maeve told us about many of the services offered over and above providing guide dogs and the many opportunities for the thousands of volunteers, for example training them to take people out for coffee, walks or other activities, as well as the puppy walkers. Carol then told us about her life. Born very prematurely with breathing problems she has been blind from birth resulting, it is believed, from lack of oxygen and being in an incubator. She grew up using hearing and other senses to her best advantage and went to a school for blind children; learning Braille shorthand and typing enabled her to hold down various jobs including transcribing books into Braille. After a near accident it was suggested she have a guide dog, which she says turned out to be the best decision of her life. Dot Culverhouse thanked Carol for a very inspirational talk.
Next month's meeting on 11 March will be "In House" preceded by the AGM; there is no competition.