Oakleaze Road shopping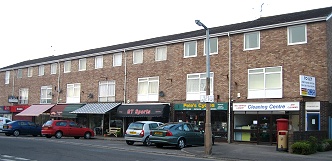 Not all of Thornbury's shops are clustered around the High Street, and Oakleaze Road has plenty to offer as an alternative.
Here you can choose fresh meat, vegetables, flowers and sandwiches, pick up cycling and sports gear, and get your hair and your laundry done.
There's even plenty of free parking.

---
47 Oakleaze Road, Thornbury
Tel: 01454 419242
37 Oakleaze Road, Thornbury
Tel: 01454 413517

41 Oakleaze Road, Thornbury
Tel: 01454 419403
47b Oakleaze Road, Thornbury
Tel: 01454 281548

43 Oakleaze Road, Thornbury BS35 2LW
Tel: 01454 419449

47a Oakleaze Road, Thornbury BS35 2LW
Tel: 01454 418604