Offers and competitions
Competitions
This month on MyThornbury there's a chance to win a Poppy Stake Light from Hawkins of Thornbury.


Special offers for MyThornbury readers
Every now and then, advertisers on MyThornbury run special offers. To save you hunting around, we've gathered them all one page for you to pick and choose your favourite deal.
Free wellness sessions
Another lockdown, the 'winter blues', feelings of negativity and worries – this is a difficult time for all of us. In Good Hands are offering free tailored online/phone sessions to help you with your health and well-being, showing you a variety of techniques, strategies and coping mechanisms to aid relaxation, for better sleep, a happier mind and for dealing with stress and anxiety. Take a look under the 'Wellness Treatments' section to see what I can offer you. Contact Helen on 07776 321849 to arrange your session. Stay well and safe.
Free Star Legal Interview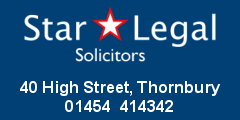 Need legal advice? Please request your free half hour initial interview with Star Legal, who provide a wide range of quality legal services tailored to clients' needs. For more information, visit www.star-legal.co.uk


Razzamataz Theatre Schools Online - Free Taster


We would like to invite you to a FREE taster session! For info or to book, call Michaela on 07881 440079 or email . Our live interactive online classes offer: dance, drama, singing, fun challenges, key life skills, interactive education online, fitness and fun!
Free 30 minute consultation with Bevan Evemy Solicitors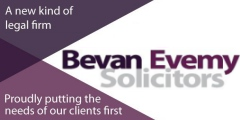 In difficult times, you need legal advice designed to suit your particular circumstances. Bevan Evemy offer a private and confidential consultation with a qualified local solicitor. Choose from a 30 minute face-to-face meeting at one of our offices, or a 15 minute chat by Zoom, Skype or phone available everywhere. We can arrange appointments out of office hours on evenings and selected Saturday mornings if you do not have time during the day.Click here for details.
2 free 1 hour consultations with Red Door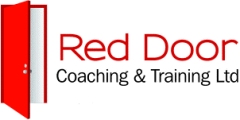 Red Door Coaching and Training are offering 2 free 1 hour consultations on any of the following topics: CV Support - Job Search - Interview Confidence - Career Crossroads - Job Share Best Practice - Business Support - Thinking ahead to Retirement.
The consultations can be done face to face or over the phone, and are available on a first come, first served basis.
Visit reddoorcoachingandtraining.co.uk to contact Red Door and request your consultation.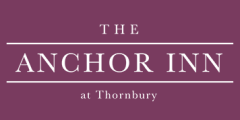 Win a FREE £40 Dining Out Voucher at The Anchor Inn at Thornbury
Pop in to The Anchor at Thornbury, fill in your details on the leaflet on your table and hand it to a team member to put in the free draw post box. The draw will be made at the end of each month and the winner informed by post. You must be over 18 to enter the free prize draw. See our facebook page for details, or visit www.theanchorthornbury.co.uk.
£5 off Upholstery Club Joining Fee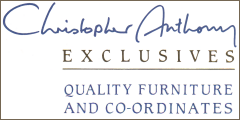 Would you like to learn traditional and contemporary upholstery skills and breathe new life into a favourite piece of furniture? Chris from Christopher Anthony Exclusives is running an Upholstery Club with drop in sessions for you to complete a project under expert supervision. Quote "MyThornbury" for a £5 discount on the £20 joining fee, then pay £5 per hour. Visit the Christopher Anthony Exclusives feature page to find out more.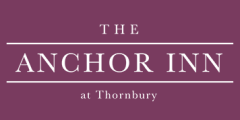 Tuesday Lunch Club at The Anchor Inn at Thornbury
Enjoy two courses for £8.25 from our special Lunch Club menu. See our facebook page for details, or visit www.theanchorthornbury.co.uk.
15% off Spectacles for Thornbury's Independent Businesses


Johnson and Furze Opticians and Optometrists offer independent businesses in Thornbury a 15% discount off the cost of any spectacles.
Call 01454 411760 or visit www.johnsonandfurze.co.uk.
Vouchers and Rewards for The Anchor Inn at Thornbury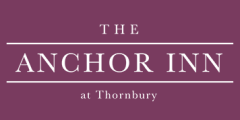 Join The Anchor Inn at Thornbury's Loyalty Club to earn points when you eat at The Anchor and receive vouchers and rewards. Sign up in the pub now to receive your card today! Visit www.theanchorthornbury.co.uk to find out more about The Anchor Inn.