Thornbury community compost site
Latest News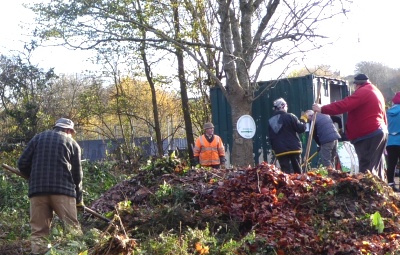 The opening hours for the Thornbury Community Composting site will be as follows from the 1st November 2021:
Saturday, Sunday & Wednesday 9am-3pm
Green waste can be deposited, and compost & wood chippings can be collected during the above times. Please can visitors not leave waste outside the fencing when the site is closed.
Nets of wood are available on Saturday mornings 9.30 -11am and Wednesday afternoons 2-3pm.


About the site
Thornbury Community Composting was set up 20 years ago as part of South Gloucestershire's response to the emerging concerns about climate change. Its aims are three-fold: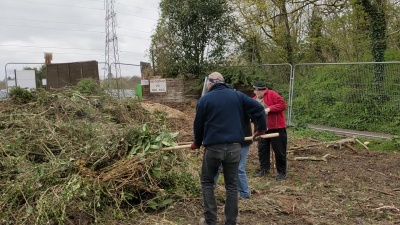 To provide a facility for the residents of Thornbury and surrounds to compost their green garden waste
To assist in the recycling of garden related materials.
To raise awareness of the benefits of composting.
The volunteer group sorts out green waste brought to the site. Suitable timber is cut for firewood and seasoned and bagged. Reusable plants and pots are put out for residents to take away.
The remaining material is shredded and turned into a high quality compost. Often there is a quantity of woodchip, suitable for mulching.
South Gloucestershire Council are providing us with home composting bins for sale on the site on Wednesday and Saturday each week.
The site is self funding and relies on monetary donation to continue as a community facility. There is an honesty box on site.
Social distancing rules apply when visiting the site. Volunteers are on the site at different times during the week but regular volunteer sessions are Wednesday afternoon 1.30 - 3pm and Saturday morning 9 - 11am.
New volunteers always welcomed.
Find more information on the Thornbury Community Composting facebook page.