Thornbury in Bloom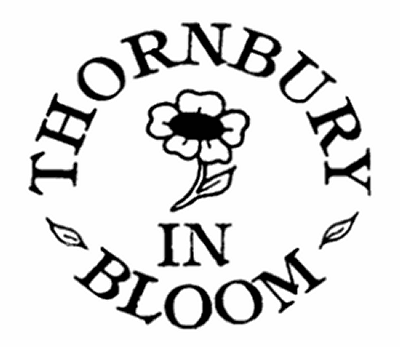 How to contact Thornbury in Bloom
For more information, visit www.thornburyinbloom.co.uk or contact us via Twitter #thinbloom or www.facebook.com/thornburyinbloom.
To enter your home/shop in the Thornbury in Bloom competition, please collect an entry form from Thornbury Garden Shop or T & J Owen's Florist during the Spring.
If you'd like to receive the Thornbury In Bloom newsletter by email, or to join the committee, send your email address to:
Most of the photographs on this page are kindly supplied by RichMcD Photography.


About Thornbury in Bloom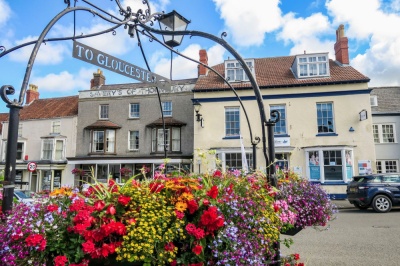 We all enjoy the floral displays that brighten up Thornbury each Summer. Imaginative floral creations welcome us as we enter the town, and hanging baskets and tubs create colourful splashes throughout the town centre.
For this we have to thank the Thornbury in Bloom Committee - a group of volunteers who raise money each year to fund the displays, and work hard to plant up the various containers.
Their efforts make Thornbury an attractive place for locals and visitors.
Thornbury's green-fingered experts are closely involved; Jean Owen from J&T Owen florists decorates the Parish Pump as well as other containers throughout Thornbury, and Sue Aitken from Thornbury Garden Shop fills upturned putchers - these used to be used for catching fish on the River Severn and provide a visual link with Thornbury's heritage.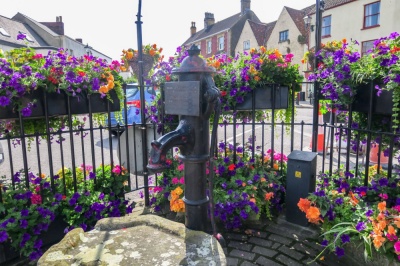 You'll find the putchers around Rock Street, the allotments and at Thornbury Garden Shop.
It's not just those of us who live locally who appreciate the effort and skill that goes into creating the floral displays. The Thornbury in Bloom committee enters the Britain in Bloom competition, and regularly wins awards.
Prizes are awarded locally to businesses: pubs, shops and even industrial units take part.
There are also local prizes for private gardens, and everyone is encouraged to take part. There are certificates and garden vouchers to be won!
Each Spring the Thornbury in Bloom committee holds a Thornbury in Bloom Day, with plant stalls and collections, culminating with an evening event, which in the past has involved presentations by Chelsea Gold Medal winners such as Jekka McVicar and Leyhill Prison.