Thornbury Arts Festival
Next event
Wednesday 27th September 2023
1pm: Thornbury Arts Festival: Fiona Waring - The Land Girls
United Reformed Church, Thornbury
In 1942, with the country at war, 80,000 women were urgently needed to increase domestic food production by driving tractors, ploughing fields, milking cows, clearing ditches, trimming hedges and tending sheep and pigs.
Fiona will appear as head of the Thornbury branch of the Women's Land Army at a "recruitment session" to detail the work, uniform, pay, digs, social life and more.
As allotment officer at Cheltenham Borough Council, Fiona is welcomed back to the festival after her previous entertaining talk on the history of allotments.
Time: 1:00 pm
Price: £10
Location: United Reformed Church, Chapel Street, Thornbury

tickets.thornburyartsfestival.org...

---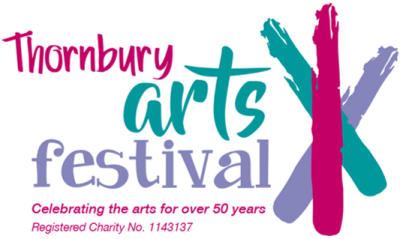 Thornbury Arts Festival 2023
Laughter, song and touching wartime letters to delight Thornbury Arts Festival audiences.
Comedian Alfie Moore and an uplifting gospel choir are among feature performances in this year's Thornbury Arts Festival.
An engaging reading of wartime letters exchanged between actress Celia Johnson and her husband Peter Fleming is also part of the festival programme this autumn.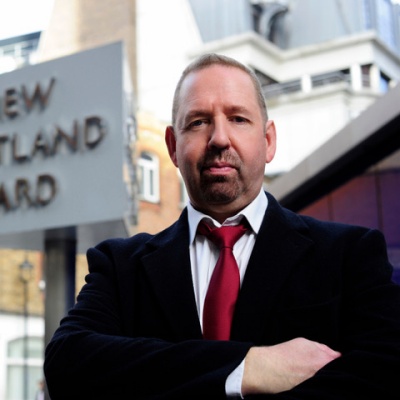 Alfie Moore photo courtesy of Tony Briggs
With closure of the town's Armstrong Hall complex still causing major difficulties for festival organisers, they have found alternative venues for the events planned.
But the determined volunteers hope a mix of three evening shows, a variety of lunchtime talks and a guided walk will appeal to a wide range of festival-goers.
The programme will run on seven days between September 27 and October 4, with the first evening performance featuring Britain's Got Talent semi-finalists, the BIG Gospel Choir.
The singers have regularly appeared on TV and their powerful voices and beautiful vocal arrangements will fill St Mary's Church on Thursday, September 28.
Cop-turned comedian Alfie Moore, star of the hit BBC Radio 4 comedy series It's a Fair Cop, will entertain an audience in Tytherington Village Hall on Friday, September 29.
Alfie spent 20 years on the beat, where a keen sense of humour was key to his success and his survival, and dealing with everyday incidents generated a host of "just couldn't make up" stories.
On Saturday, September 30, Marlwood School drama hall, Alveston, will host Posting Letters to the Moon, when letters written by Celia Johnson and Peter Fleming during the Second World War will be read by their daughter, Lucy Fleming, and Simon Williams, who plays Justin Elliott in BBC Radio 4's The Archers.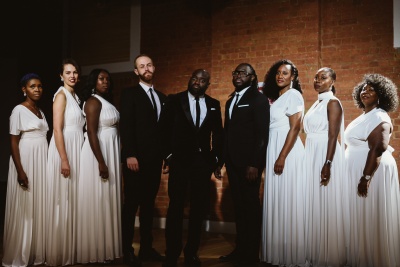 Celia told of coping with a house full of evacuated children, learning to drive a tractor, dealing with rationing and becoming an auxiliary policewoman, while continuing to act. In 1945 she starred in the film Brief Encounter, for which she received an Oscar nomination.
Peter was away for most of the war and wrote about his adventures and trials working on deception in India and the Far East.
The lunchtime talks will be given in Thornbury's United Reformed Church, with topics ranging from wartime Land Girls (speaker Fiona Warin) and the NHS at 75 (Dr Nancy North) to writing a debut novel (Justine Pullan) and the life of an auctioneer (Philip Taubenheim).
Meanwhile, the festival's popular guided walk will see local historian Meg Wise leading a party around Thornbury on Sunday, October 1, to discover where some of the town's ancient inns and beer houses used to be and learn about the history of pubs still open today.
Visit the festival website www.thornburyartsfestival.org.uk for full details about events and tickets.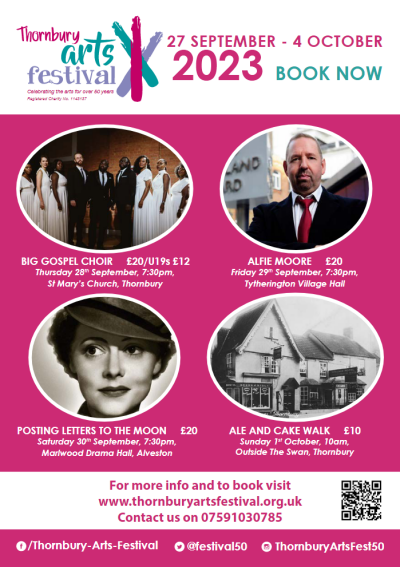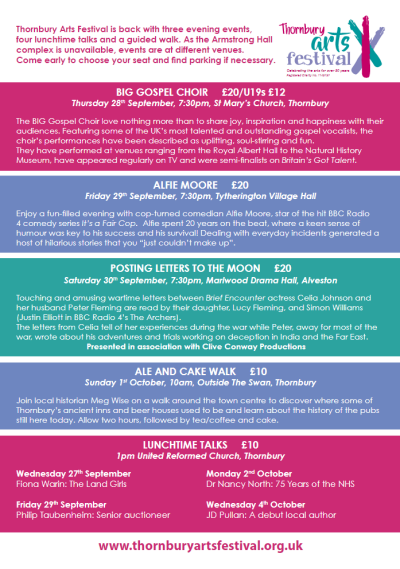 About Thornbury Arts Festival
The Arts Festival came into being in 1969 with varied programmes of events covering music, drama, film and comedy, as well as visual arts.
Signatures in the archive album range from an astronaut, an explorer, radio and television personalities and actors, writers and scientists as well as singers and musicians.
The programme also includes lunchtime talks and entertainment and a walk.
As one of the longest running arts festivals in the country, the Thornbury event is run entirely by volunteers and boasts a mix of daytime and evening events to appeal to as wide an audience as possible.
More details are available on the Arts Festival website www.thornburyartsfestival.org.uk - and also the facebook page.
Severn Vale Art Trail
The Severn Vale Art Trail represents the visual side of Thornbury Arts Festival.
The trail has become an annual event running over the early May Bank Holiday for a period of up to 10 days.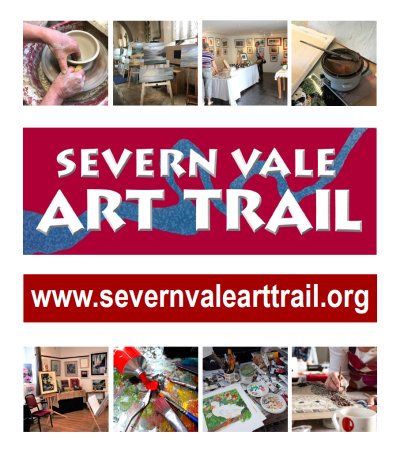 The trail consists of a number of group exhibitions, together with many individual artists, displaying their work in and around Thornbury and neighbouring towns and villages in Gloucestershire and South Gloucestershire. Most venues are open from 10am-4pm.
This Art Trail is a wonderful opportunity for the public to access and view the work of established and new artists across the Severn Vale area.
Art works range from watercolour and oil paintings to photographic prints, enamel and glass work, jewellery, basket weaving, pottery and wood carving.
Visitors have the opportunity to talk with the artists about their work and buy high quality art at affordable prices.
A Showcase Exhibition offers a preview of art that can be viewed on the trail, and is usually on display at Papilio at Heritage on Thornbury High Street before the trail opens.
Brochures of the trail, with maps and venue locations, are available from mid-March at Thornbury Town Hall and numerous other outlets, or can be downloaded from www.severnvalearttrail.org.
For enquiries contact Eryl Daniels (Thornbury Arts Festival) 01454-419688 or email: .
Thornbury Eisteddfod
Since the 1980s Thornbury Eisteddfod, as part of Thornbury Arts Festival, has provided a platform for young performers who enjoy, drama, singing and playing musical instruments.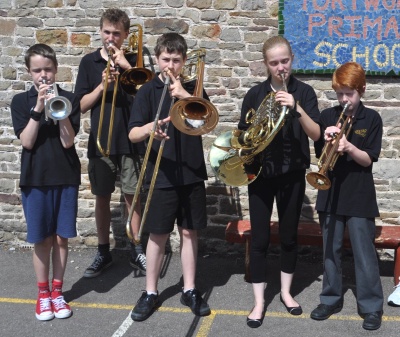 This is a very inclusive festival, designed to encourage young people of all abilities.
The aim of the Eisteddfod is to make taking part enjoyable and to be a celebration of the great range of talent in the local area.
The Eisteddfod is open to all young people aged from 4 to 21 and the disciplines cover Speech and Drama, Vocals including Choirs, and Instrumentals.
Click here to find out more and see the latest syllabus, or email Kate Phillipson-Masters: .



Forthcoming events
Wednesday 27th September 2023
Thursday 28th September 2023
Friday 29th September 2023
Saturday 30th September 2023
Sunday 1st October 2023
Monday 2nd October 2023
Wednesday 4th October 2023