Thornbury Food Fairs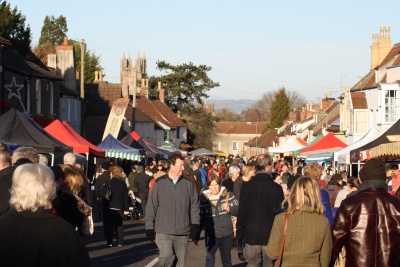 Thornbury's highly successful Food Fairs bring together the best of local producers with members of the popular Thursday Farmers Markets, providing a wide range of fresh produce to suit all tastes.
In 2016 Thornbury Chamber decided to discontinue the regular fairs for a number of different reasons. A key factor was the loss of parking for traders' vehicles at the former South Gloucestershire Council offices on Castle Street.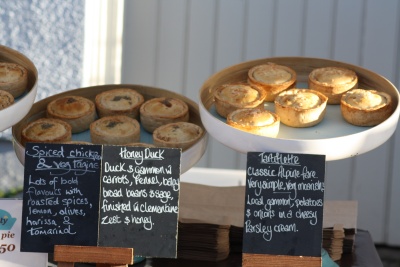 The fairs have been a celebration of food and gifts in Thornbury - Castle Street and The Plain were closed off to allow local food and gift suppliers and caterers to display their products and services.
There were ample opportunities to sample stallholders' wares, with hot food and refreshments available.
Not only were these fairs a great chance to stock up on delicious food, you could also meet up with friends and neighbours for a chat and a cup of tea.
The fairs attracted both Thornbury residents and visitors from further afield, who are all welcome.
Many of Thornbury's shopkeepers entered into the spirit of the Food Fairs, with promotions and offers in throughout the town.


Your comments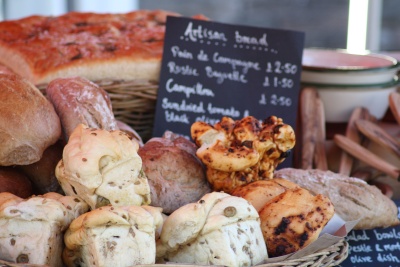 Wow - what a great day that was. (Jonathan)
We loved the Food Fair! It was wonderful to see so many people enjoying the lovely weather and experiencing the best of Thornbury. (Perry)
Thornbury's Food Market was superb in terms of its setting, variety of stalls and atmosphere. Having a young family, we were happy in the knowledge that they were safe wandering around. (Julian)
I really loved the Food Fair and thought it had a great buzz. (Heather)


For further enquiries, please contact Thornbury Chamber of Commerce.